Transfer photos and videos from iOS Device to your Computer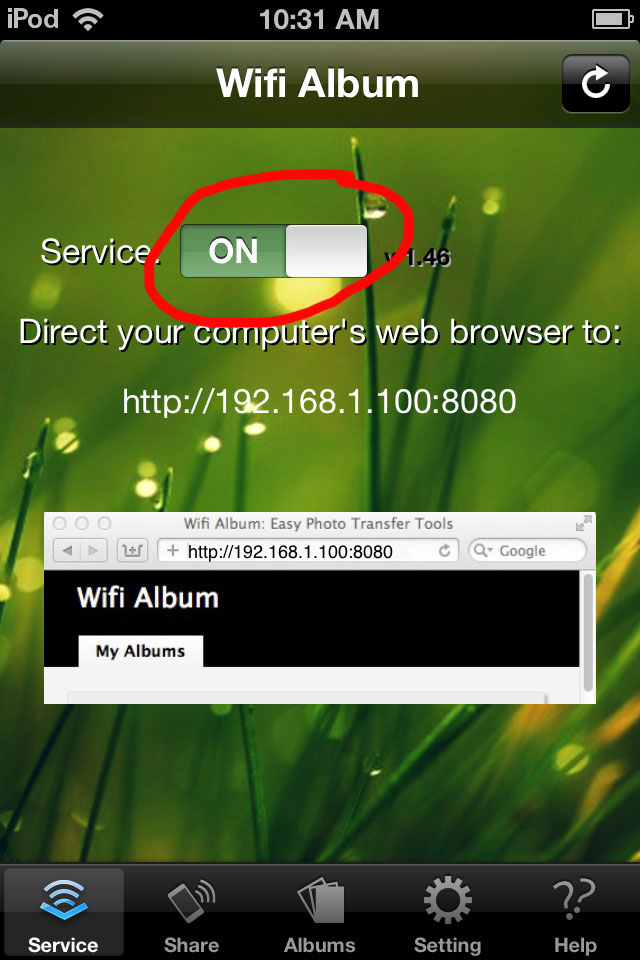 Open "WiFi Album" app in your iphone(ipod), make sure the Service button is "On".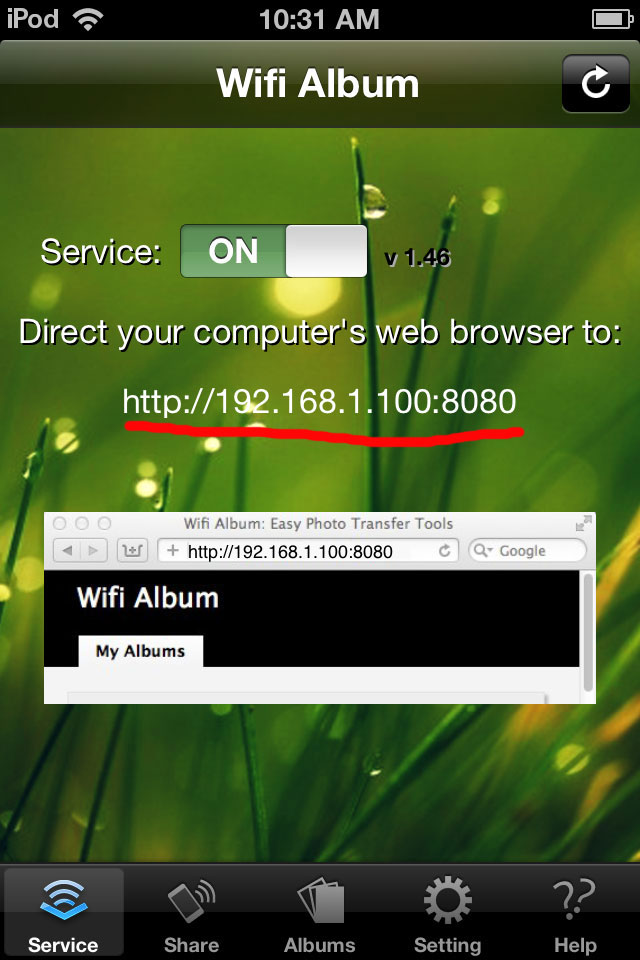 If you found a text like 'http://xxx.xxx.xxx.xxx:xxx' displayed in your device, this means your app is running ok.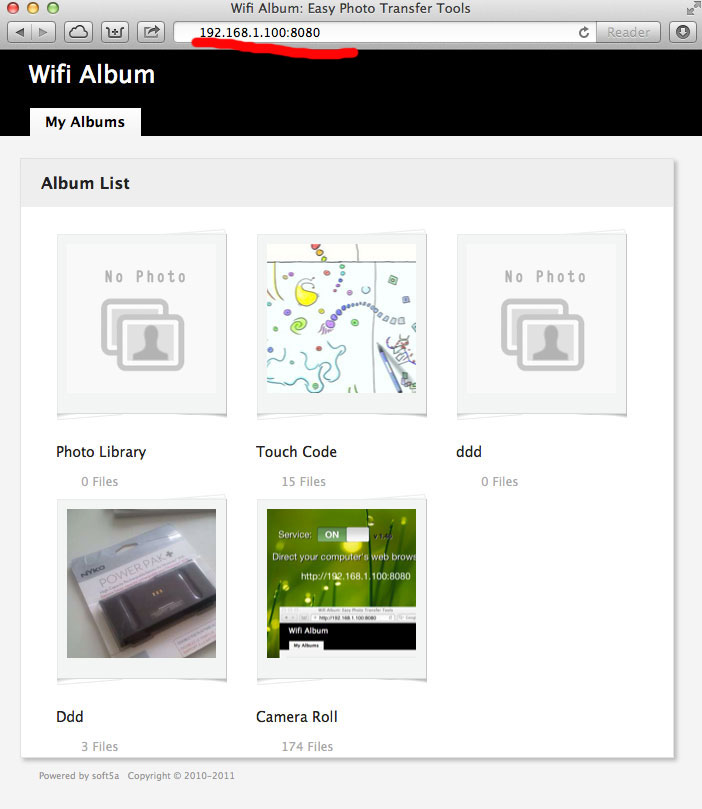 Open a web browser(eg Safari, Firefox, Chrome or others you like) in your computer, type the address into address bar and press return button, if everything is ok, you can see the similar interface.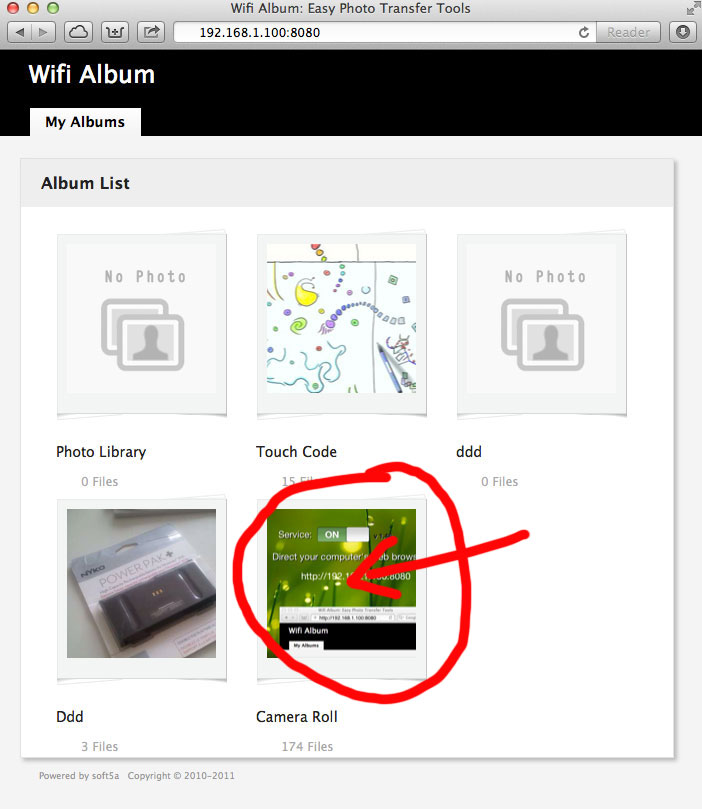 Click the image to enter a album that you want to transfer photos
In the photo list page, right click the "download" link to save the photo into you computer.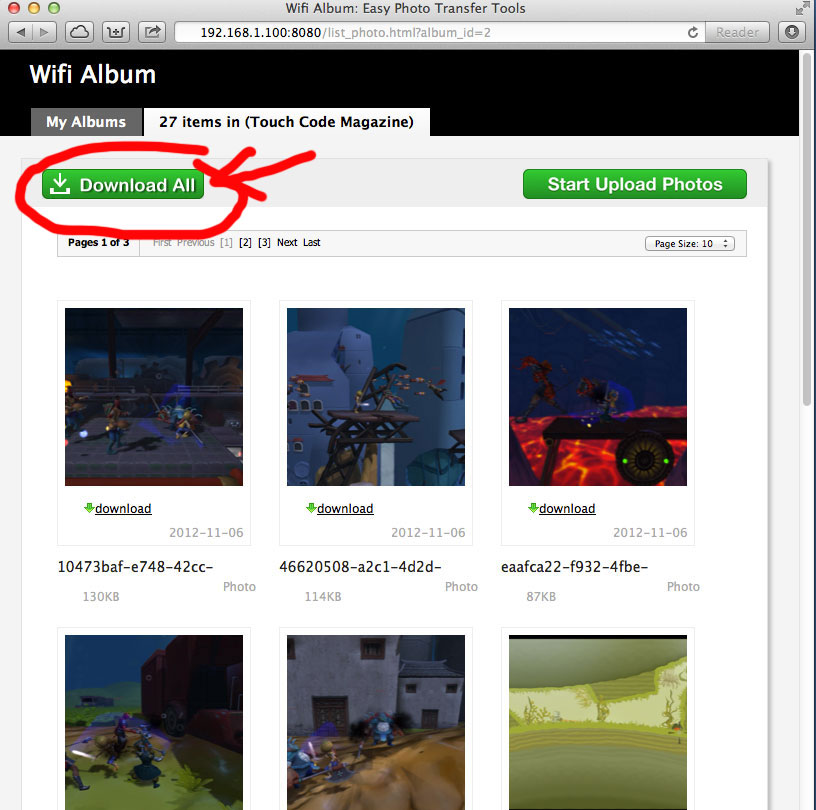 If you want to get all photos once, click the "Download All" button, then all photos should be packaged in one zip file and download into your computer.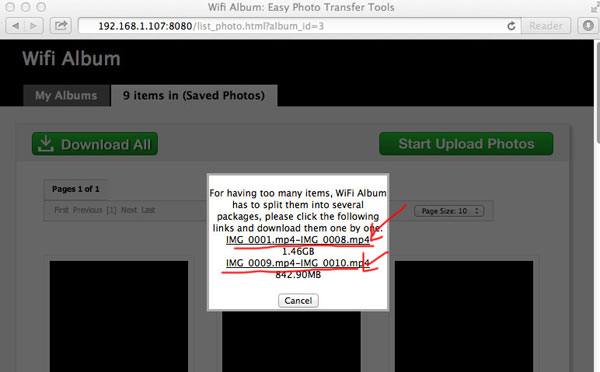 If you having too many files in your iPhone/iPad, you should got this screen, the package should be split into several small packages, you can download it all or only one part.